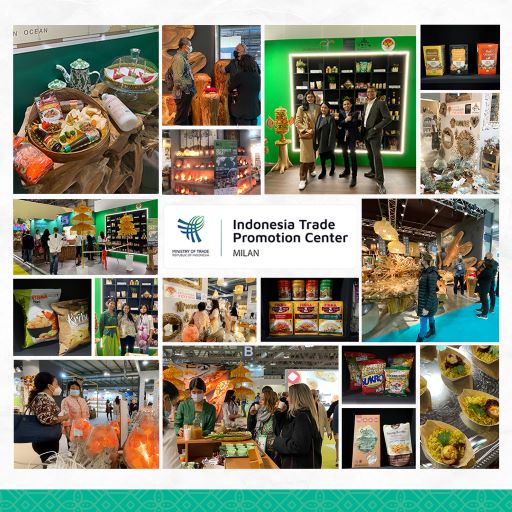 ITPC (Indonesian Trade Promotion Center) Milan is the official representation of the Ministry of Trade of the Republic of Indonesia and works directly under the Directorate General of National Export Development. 
Since its foundation in March 2008 the ITPC has promoted and marketed Indonesian products all over Italy.
What does italy Import (2016,2017,2018,2019,2020)
Indonesia's export to Italy
Export Opportunity for Indonesian SMB
Indonesian Small Medium Business can maximize the opportunity in exporting to Italy by comparing what have been exported by Indonesian SMB in graph A with what has Italy imported from SMB from other nations in graph B.
Contact us to get more information