The 54th edition of Cosmoprof Worldwide Bologna is back in 2023. The leading B2B event for the global cosmetics industry ended on March 20. Every year, Bologna Fiera becomes a meeting place for leading cosmetics brands and experts around the world. The number of exhibitors in 2023 has increased by 11% from 2022. More than 250,000 visitors and nearly 2,000 exhibitors from 64 countries joined to enliven the event, one of them is from Indonesian Product. 
In this 54th edition, the exhibitors's quality is also progressing from the research and innovation produced in products, production processes, and the entire supply chain. The total turnover of the cosmetics sector in Italy has completely returned to pre-pandemic levels (13,3 billion euros in 2022). This exceeds the 2019 values of 10,5% and forecasts further growth (+7,7% compared to 2022) for 2023, quoted from Benedetto Lavino, President of Italian Cosmetics. This makes the Italian cosmetics product market grow again and still has good potential.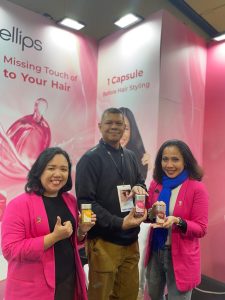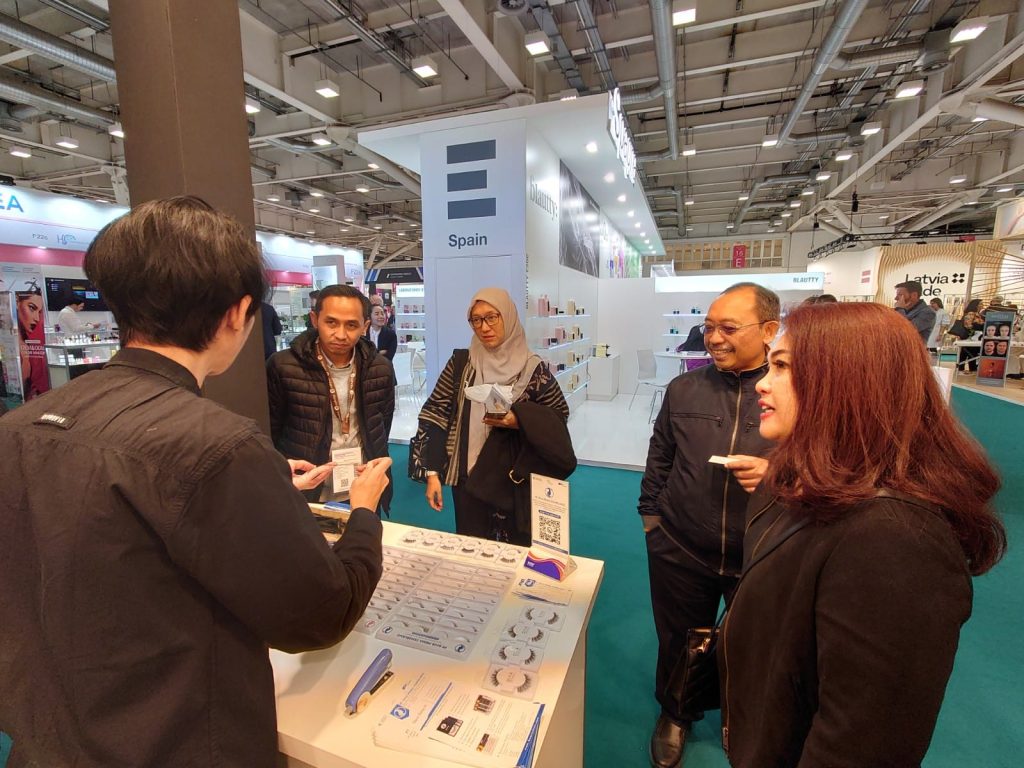 The Indonesia Embassy in Rome and ITPC Milan participated in the Cosmoprof Worldwide 2023 International cosmetics and beauty product exhibition representing Indonesia, on March 16-18, 2023 in Bologna. There were 2 companies at Pavilion Indonesia at the exhibition, namely PT Kino Indonesia Tbk which promoted hair vitamin products "Ellips" and PT Diva Prima Cemerlang which promoted false eyelashes. At the Cosmoprof 2023 exhibition, the potential transactional that was achieved by 2 exporters from Indonesia was USD 500,000 for PT Kino Indonesia Tbk and USD 150,000 for PT Diva Prima Cemerlang. This was obtained from 5 buyers who came from 5 countries. In addition, the two companies said that the Cosmoprof Worldwide Bologna 2023 exhibition was considered quite good, where the location of the stand was relatively strategic and was visited by a lot of visitors, especially considering that the two companies were attending this exhibition for the first time.
There were other interesting activities at the Cosmoprof Worldwide Bologna 2023 exhibition, namely the awarding of the "Oscars of the Cosmetics Industry". There are 3 award categories given including the Cosmoprof Awards, Cosmopack Awards, and Lifetime Achievement Awards. The 2023 edition includes an update to the Cosmoprof and Cosmopack 2023 Award Trophies, designed in collaboration with the Istituto Maragoni designed by Aliya Karagayeva from Kazakhstan. The awards given to the winners are 3D printed and customized for each exhibition category at Cosmoprof.